Diclofenac Sodium 75 Mg/ 1ml ( In Aqueous Base)
Diclofenac Sodium Injection is administered as an injection by a healthcare professional. Kindly do not self administer. Inform your doctor if you have any history of heart disease or stroke. Please consult your doctor in case any injection site reactions like pain, swelling, or redness are observed.
The most common side effects of this medicine include nausea, limb discomfort, and injection site reactions. Your doctor may regularly monitor your kidney function, liver function, and levels of blood components if you are taking this medicine for long-term treatment. Long term use may lead to serious complications such as stomach bleeding and kidney problems.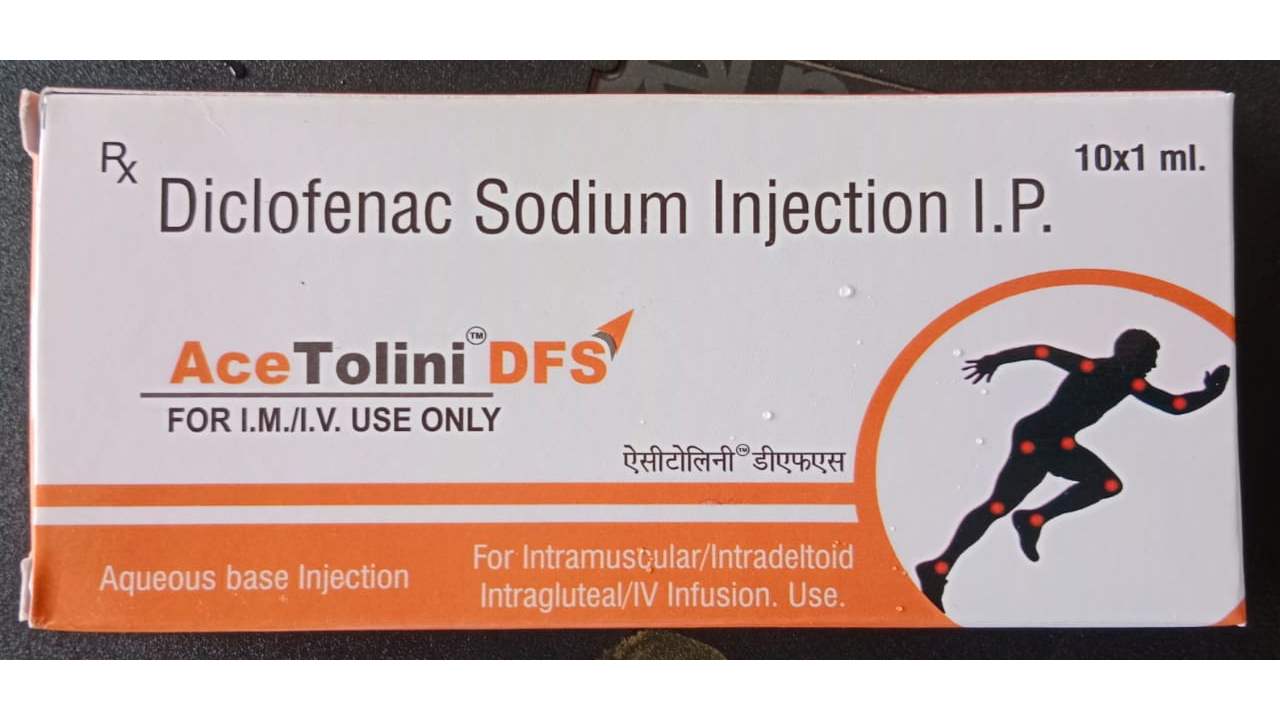 Uses of Diclofenac Sodium Injection
Benefits of Diclofenac Sodium Injection
Diclofenac Sodium Injection belongs to a group of medicines called nonsteroidal anti-inflammatory drugs (NSAIDs). It is used for short-term relief of pain, inflammation, and swelling in conditions that affect joints and muscles. It works by blocking chemical messengers in the brain that tell us we have pain. It can help relieve pain in conditions like rheumatoid arthritis and osteoarthritis.
Take it as it is prescribed to get the most benefit. Do not take more or longer than needed as that can be dangerous. In general, you should take the lowest dose that works, for the shortest possible time. This will help you to go about your daily activities more easily and have a better, more active, quality of life.
Side effects of Diclofenac Sodium Injection
Most side effects do not require any medical attention and disappear as your body adjusts to the medicine. Consult your doctor if they persist or if you're worried about them
Common side effects of Diclofenac Sodium
 Limb pain
Injection site reactions (pain, swelling, redness)
Edema (swelling)
Nausea
Headache
Dizziness
Vomiting
Itching
Flatulence
Indigestion
Pain in extremities
How to use Diclofenac Sodium Injection
Your doctor or nurse will give you this medicine. Kindly do not self administer.
How Diclofenac Sodium Injection works
Diclofenac Sodium Injection is a non-steroidal anti-inflammatory drugs (NSAID). It works by blocking the release of certain chemical messengers that cause pain and inflammation (redness and swelling)
Better Health Care

is Our Mission
Maclord Pharma started its business in 2020. Currently, we produce and market our unique pharmaceutical products across the country.
+91 7904112072 , +91 7092602003
Maclord Pharma,
plot No. 29, 1st Floor,
Sri Devi Garden Main Road,
Vijaya Nagar, Valasaravakkam,
Chennai Tamil Nadu India – 600087