( Multi Vitamins , Multi Minarals and Grape Seed extracts )
Give your body a nutritional boost with the multivitamin and multimineral Imivit Tablet that is specially formulated to support the overall body functioning. The essential vitamins and minerals support the healthy functioning of the heart, nervous system, immune system, etc. It also has Grape Seed extracts that are loaded with antioxidant properties and help in reducing the cell damage caused by free radicals.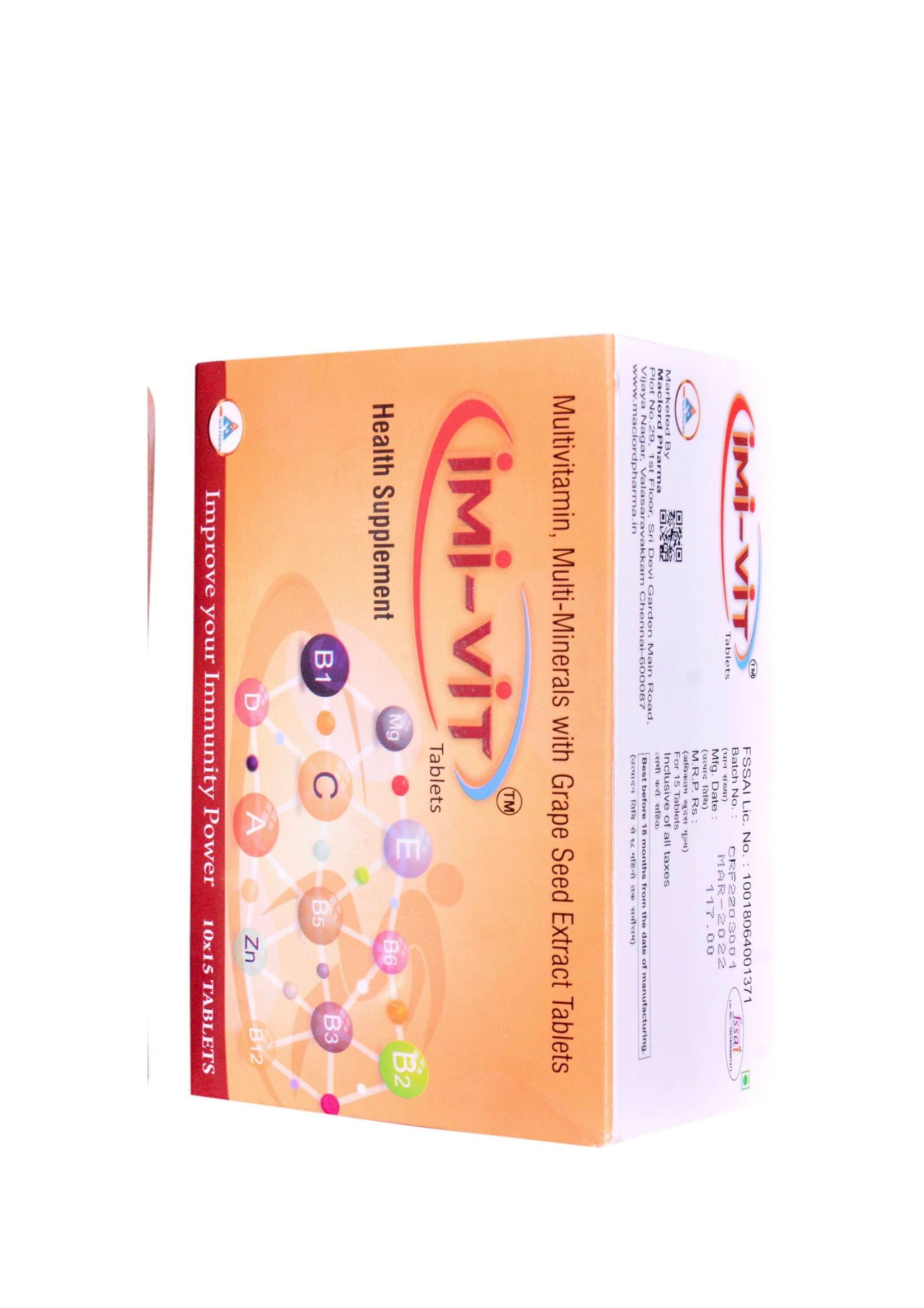 Helps in strengthening the immunity system of the body so that it can fight against infections.
Replenishes the body's need for essential vitamins and minerals.
Good for a speedy recovery after surgery and pregnancy.
Maintains a healthy metabolism and improves appetite.
Has a balanced nutritional (vitamins and minerals) dose that helps reduce body fatigue.
Dosage as prescribed by your physician.
Better Health Care

is Our Mission
Maclord Pharma started its business in 2020. Currently, we produce and market our unique pharmaceutical products across the country.
+91 7904112072 , +91 7092602003
Maclord Pharma,
plot No. 29, 1st Floor,
Sri Devi Garden Main Road,
Vijaya Nagar, Valasaravakkam,
Chennai Tamil Nadu India – 600087