Ulstom 40 Tablet belongs to the class of drugs known as Proton pump inhibitor which reduces the amount of acid your stomach makes. It treats gastroesophageal reflux disease (GERD), stomach ulcer, Zollinger Ellison syndrome (overproduction of acid due to pancreatic tumour), duodenal ulcer, gastric ulcer and Crohn's Disease-associated Ulcers.
Ulstom 40 Tablet 10s helps in reducing the stomach acid by blocking the actions of an enzyme (H+/K+ ATPase or gastric proton pump). This proton pump lies in the cells of the stomach wall responsible for the release of gastric acid secretion damaging tissues in the food pipe, stomach and duodenum.
Ulstom 40 Tablet 10's prevents the release of stomach acid and relieves symptoms of food pipe lining inflammation (esophagitis) and gastroesophageal reflux disease (GERD), or heartburn.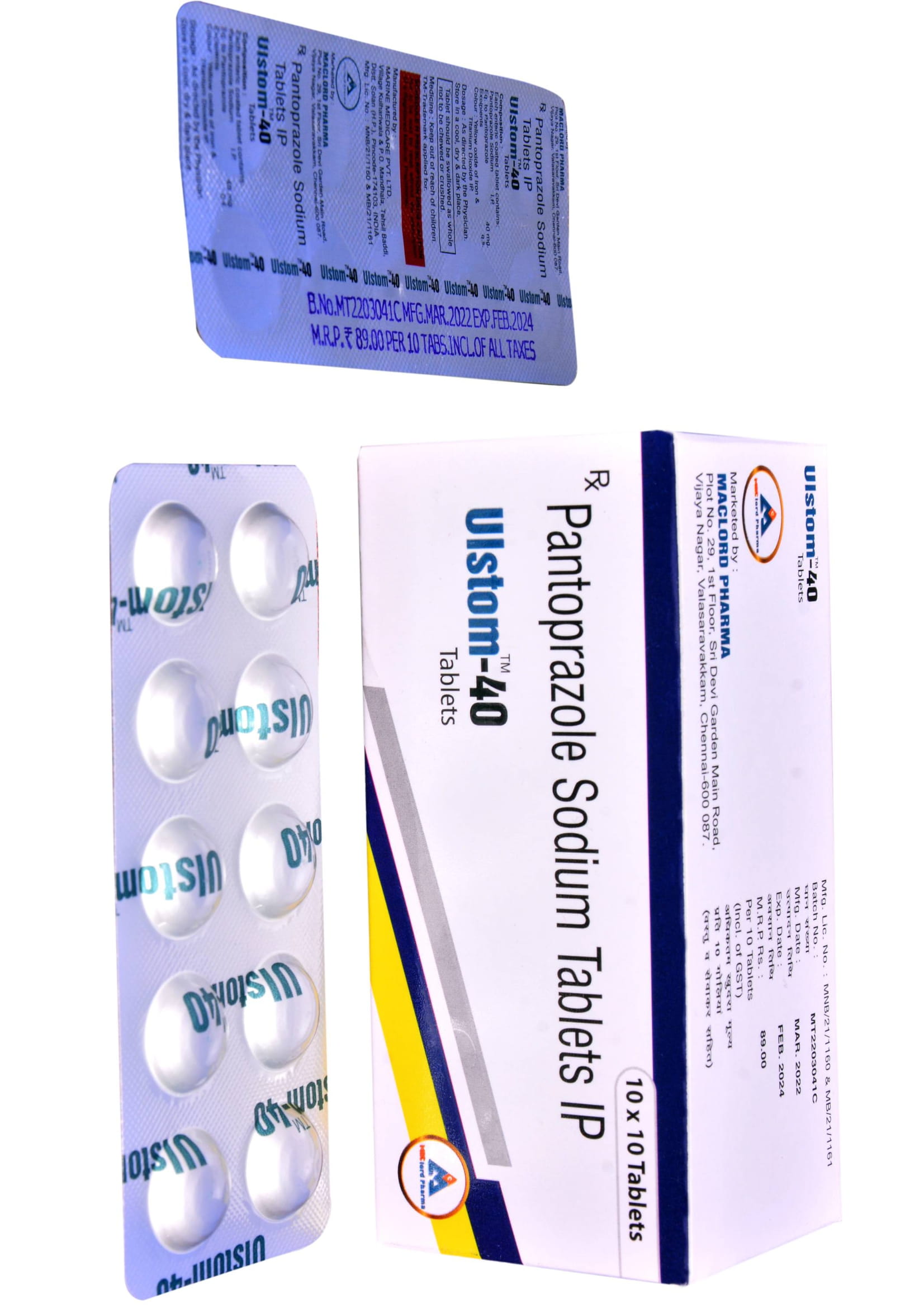 Better Health Care

is Our Mission
Maclord Pharma started its business in 2020. Currently, we produce and market our unique pharmaceutical products across the country.
+91 7904112072 , +91 7092602003
Maclord Pharma,
plot No. 29, 1st Floor,
Sri Devi Garden Main Road,
Vijaya Nagar, Valasaravakkam,
Chennai Tamil Nadu India – 600087